Statement of Information (Form SI-100)
Page Contents
Once per year, a Statement of Information must be filed with the California Secretary of State for OpenFarm Inc. The state will send a Reminder Notice Postcard in the mail when it is time to file. When the postcard is received, complete the filing using the instructions below.
Step 1: Go to the website
Navigate to the website indicated on the postcard; most recently: bizfile.sos.ca.gov. Select File Online.

Then select to file a Corporation Statement of Information. (Even though OpenFarm is a non-profit, the legal entity is a corporation)

Step 2: Fill out the form
Search for OpenFarm Inc using the corporate number C3745796.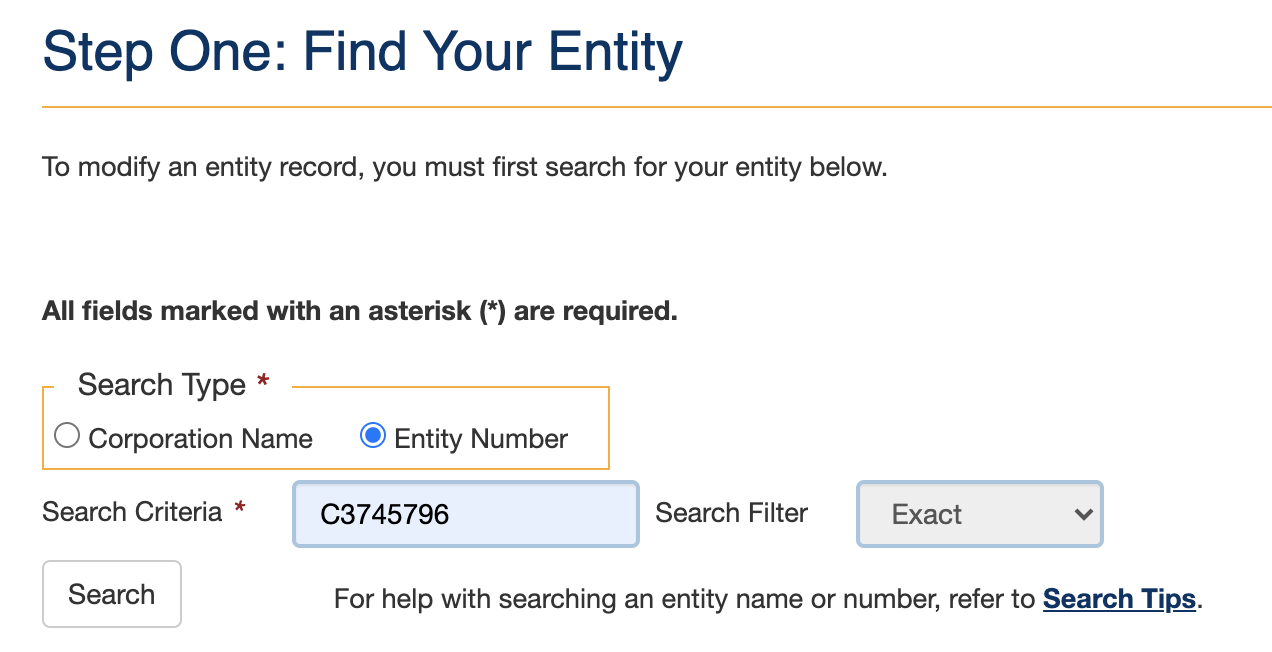 Select the corporation.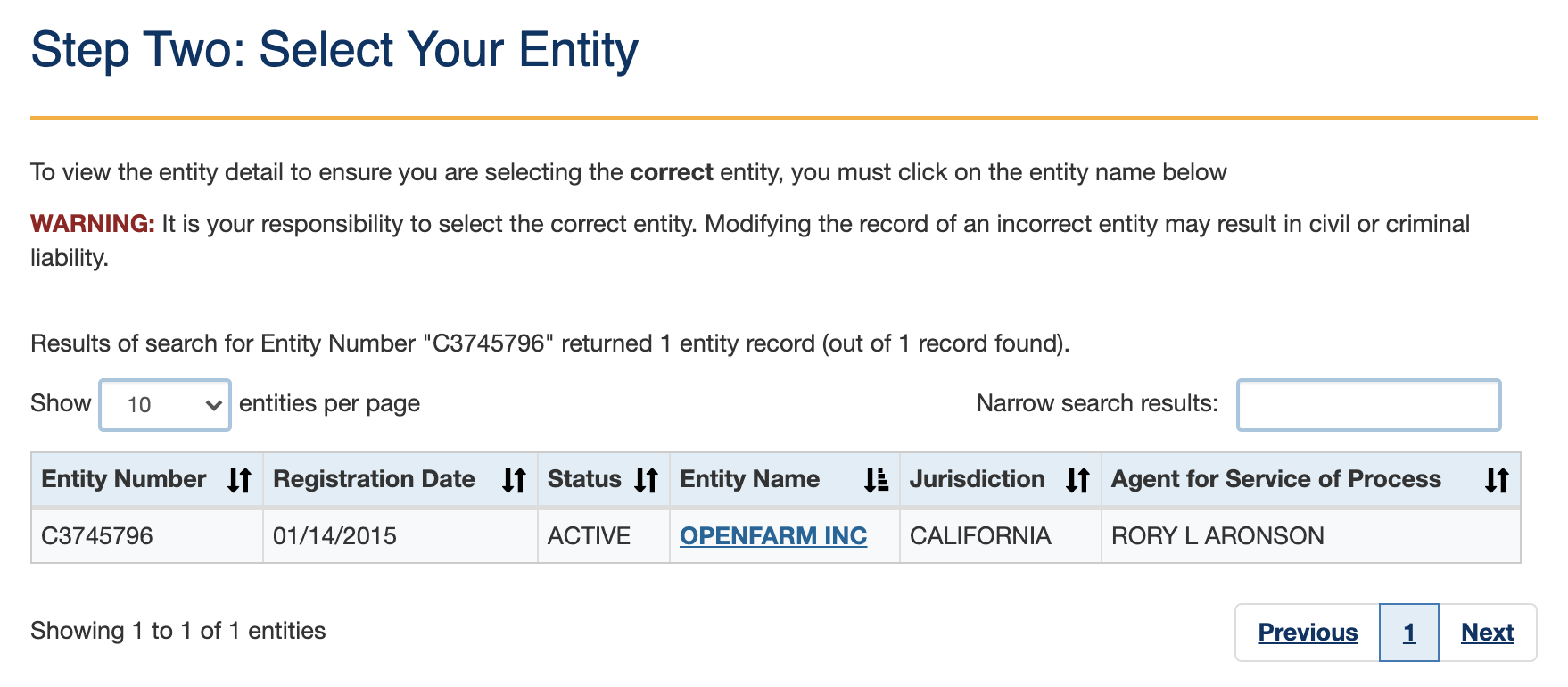 Fill out the form fields.
OpenFarm's registered agent is LEGALINC REGISTERED AGENTS, INC. (C4249296).
Rory Aronson is the acting board member.
Pay for the filing using the OpenFarm debit card.
Step 3: Archive records
Save the filing confirmation as a PDF named 2020 OpenFarm Statement of Information (Form SI-100) and upload to the OpenFarm > Corporate > OpenFarm Statement of Information (Form SI-100) folder in Google Drive.